Dedicado a los Servicios Sanitarios, Cuerpos de Seguridad y Organismos Públicos del Estado Español, supermercados, pequeño comercio, grupos hoteleros que ofrecen medicalizar algunos de sus hoteles para infectados por el Covid-19 y población heroica de nuestro país – que demuestran no rendirse ante el miedo.

Autor: Ch. Óscar de Andrés.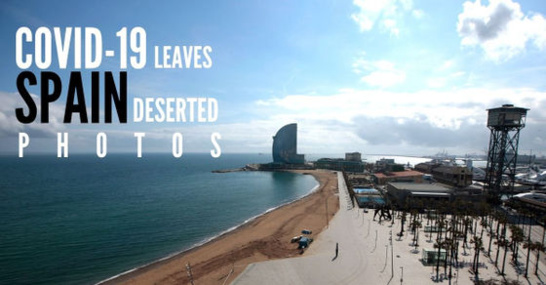 Fuente: Times Now News
Recientemente la Organización Mundial de la Salud (OMS) ha declarado la crisis sin precedentes que estamos sufriendo tod@s, en distintos niveles, del Covid-19 como una pandemia. La semántica contundente aplicada por esta eminente agencia de NNUU cambió la comprensión de lo que, hasta hace pocos días, para gran parte de la población suponía un simple brote de "una gripe aguda". A continuación, el Gobierno de Pedro Sánchez, como otros Gobiernos de Occidente, declara prudentemente el Estado de Alarma.

En las últimas dos semanas, el foco de la enfermedad se ha desplazado de China al resto del mundo, y con una velocidad vertiginosa a través de Europa y EEUU. Se han registrado más de 135.000 casos, cuando un porcentaje muy superior a un tercio de ellos está localizado fuera de China. Ha habido más de 5.000 muertes en 116 países -tan solo en España a fecha de hoy Sanidad confirma 13.716 casos diagnosticados y 558 muertos-, en comparación con las 3.200 muertes y 85 países y territorios, una semana antes. A estas cifras habría que añadir los casos aún no reportados por algunos países. Se trata de un virus voraz que secuestra las células del organismo humano y, en bastantes escenarios, se resiste a actuar de modo fugaz y a ser vulnerable a las drogas terapéuticas.
Sánchez movilizará 200.000 millones de euros para hacer frente a la crisis del coronavirus. Fuente: La Vanguardia
Mientras que la consiga del Coronavirus parece ser "vengo para quedarme y desmembrar el mundo", la Comisión Europea y otros OOII como NNUU e Interpol están luchando 24/7 contra esta crisis en un horizonte distópico para Occidente. En otro contexto europeo y post-Brexit, el principal asesor científico del Gobierno británico junto con el contradictorio Boris Johnson, consideran que "en el mejor escenario de la pandemia, la cifra de muertos podría alcanzar las 20.000 personas". Sería, a su entender, un "buen resultado" dadas las "terribles" circunstancias: comentarios propios de nuevos personajes de la última temporada de la popular serie norteamericana 'The Walking Dead'. Corramos un tupido velo de textil higienizado.

Se combate con tenacidad para asumir los primeros efectos de la pandemia y lo que está por venir, definir líneas rojas aún discontinuas y extraordinariamente porosas, investigar para obtener la cura, la vacuna, etc. Progresivamente los sistemas de salud se saturan, el volumen de muertes se multiplica y los actores políticos intentan lidiar para capear con destreza o torpeza, según los casos, una tormenta arrolladora. El plan del Gobierno nacional español, que suma el esfuerzo público y privado, contempla una línea de avales por valor de 100.000 M eur, beneficios para las empresas que se acojan a ERTE y ayudas y moratorias hipotecarias para familias vulnerables.


Sorprendentemente, el gran visionario norteamericano
Bill Gates
adelantaba en 2015, en una
conferencia de TED
que "
si alguna catástrofe global mata más de 10 M de personas en las próximas décadas será un virus enormemente infeccioso"
.
Se han invertido recursos nimios para una pandemia de las proporciones actuales y lo cierto es que... ¡no estábamos preparados para ella!
A fecha de hoy, 18 de marzo de 2020, y actualizando lo sugerido por Gates en 2015, se hacen
imprescindibles 4 factores
:
a) Sistemas sanitarios reforzados
en países y regiones vulnerables como África y Latinoamérica;
b) Capacitar cuerpos médicos y sanitarios especializados, partiendo de sistemas sanitarios pilotos como el español,
ante epidemias de esta índole;
c) Sincronizar dichos cuerpos especializados con Unidades Militares y de Inteligencia
para desarrollar una operativa logística que garantice una respuesta ágil y eficaz;
d) Simulacros de pandemias con el objetivo de ubicar dónde se encuentran las brechas en la investigación
de posibles causas del virus para desarrollar una cura precisa, certera y sostenible en todos los ámbitos.
Además, esbozamos
cuatro herramientas
que componen una gestión táctica de un
Plan de Crisis
para solventar el colapso que está suponiendo el Covid-19 antes de que alcance el pico en cada región y los efectos secundarios ulteriores:
1.
La actitud proactiva de los Gobiernos ante la incertidumbre;
2.
Una infraestructura competitiva y ágil de respuesta de los sistemas de salud coordinados con las fuerzas de seguridad de cada Estado;
3.
La confianza de la población en que no se trata de una III Guerra Mundial o el ocaso del mundo; y, como herramienta clave:
4.
Vertebrar un
'think tank' de investigación y un 'task force' de actuación
con inversión masiva del sistema privado y público para la lucha contra una próxima pandemia.
El empresario billonario más poderoso de China,
Jack Ma
, con-fundador de
Alibaba
, está donando generosamente recursos financieros relevantes a Europa, EEUU y África para paliar los efectos del Covid-19. No obstante, hemos de ir un paso más allá de 'paliar' y transitar hacia 'suprimir' y 'prepararnos' para un posible brote hostil de otra pandemia destructora.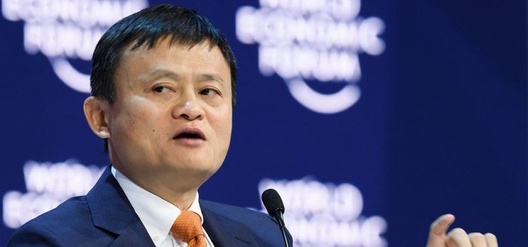 Jack Ma, fundador de Alibaba dona 50.000 kits de detección del coronavirus. Fuente: Empresas ConSalud
No comparto la opinión de medios y mensajes catastrofistas sobre la teoría de que "esta pandemia esté a punto de arrasar el mundo", pese a la lenta respuesta de EEUU como líder global, mientras países como China y/o Australia pronostican una vacuna que curará la pandemia en escasos días. Es cierto, no obstante, que la economía global tardará en recuperarse tras el desplome brutal de las bolsas y la banca. Los Gobiernos y la población mundial, tod@s, debemos de aprender, unidos y correctamente informados mediante una comunicación inteligente, las lecciones que nos imponga este espeluznante proceso para re-inventarnos como una sociedad más cohesiva, más humanitaria/humanizada, más generosa y más comprometida con aquell@s más vulnerables. Efectivamente, acabado este RETO en mayúsculas y negrita sangrante, habrá un ANTES y un DESPUÉS. El mundo no volverá al punto de partida antes de la crisis del Covid-19 virulenta, mortal, caústica, atroz – que se ensaña con la población con menos defensas.

La gestión de crisis hasta la fecha venía siendo un valor añadido, como un Plan B, relevante para los Ministerios de Sanidad, Transporte, Defensa / Interior y Ciencia e Innovación. Ahora se ha convertido en una necesidad vital, un mantra, para actuar proactivamente en una próxima crisis. Puesto que esta experiencia apunta a que, desafortunadamente, la sufriremos.
Posted by Ch. Óscar de Andrés, on Wednesday, March 18th 2020 at 11:13
|
Comments (0)
The Commission's proposal for Horizon Europe is an ambitious 100 billion eur research and innovation programme to succeed Horizon 2020: EU research and innovation programme (2021-2027). On January 2020 and following the political agreement, the Commission has begun a strategic planning process.

The result of the process will be set out in a multiannual Strategic Plan to prepare the content in the work programmes and calls for proposal for the first 4 years of Horizon Europe.
Posted by Ch. Óscar de Andrés, on Monday, March 2nd 2020 at 09:20
|
Comments (0)
---