Política pública en España y la Unión Europea: praxis de los recursos públicos y su objetivo para satisfacer las necesidades de la ciudadanía.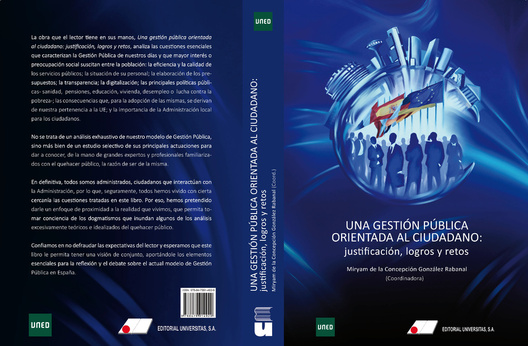 Portada de la publicación. Editorial Universitas, S.A. y UNED. Autor: JCZ
En la fluctuante realidad geopolítica y económica de la España de hoy, las cuestiones relativas a la Gestión Pública suponen una prioridad tanto en nuestro país como en su proyección dentro del marco evolutivo de la Unión Europea. En respuesta a esta preocupación, un grupo de expertos del sector académico y de la Administración Pública nacional e internacional presenta con esta obra una visión lo más completa posible de los principales logros y retos a los que se enfrenta la gestión pública en la actualidad, al entender que los temas relativos a la gestión pública revisten un nada despreciable interés para los ciudadanos en general y para los estudiosos de estas cuestiones: no sólo en el ámbito del Derecho o de la Gestión, sino de la Política o de la Función Pública. Y también ellos demandan una visión reciente y de conjunto de estas cuestiones.

El plan general de la publicación concibe su contenido en dos grandes bloques temáticos. El primero dedicado a determinar cómo se gestiona en el ámbito público y el segundo a analizar qué es lo que se gestiona. La obra concluye con dos capítulos referidos a cuestiones que inciden de modo relevante en la forma de concebir la gestión pública de nuestro país: las derivadas de la pertenencia a la UE y las que caracterizan a la misma en el ámbito local, fruto de la mayor proximidad al ciudadano.

Los temas se han seleccionado en unas ocasiones por su especial interés -como es el caso del diseño de las políticas públicas, el análisis de la eficiencia y la calidad en el seno de la Administración Pública y/o del personal a su servicio, o de las formas de elaborar los presupuestos-; en otras, por la preocupación social que los mismos suscitan -así sucede con la sanidad, las pensiones, la educación, la vivienda, el desempleo o la pobreza. Adicionalmente, por la incorporación de nuevas exigencias y requisitos a la actividad pública -la transparencia de la misma, su cercanía al ciudadano- y, finalmente, a un nivel más amplio, por las consecuencias que se derivan del innovador contexto supranacional en el que se adoptan muchas de las decisiones a la hora de diseñar las políticas públicas nacionales, especialmente teniendo en cuenta el reto inminente que supone para la Unión Europea la ejecución del Brexit agendado para el próximo 29 de marzo de 2019. Por este motivo, destacamos el cap. 13, focalizado a la implementación de las políticas de la UE en el escenario nacional, cuyo autor es Christopher Oscar de Andrés, analista experto en geo-política de la UE.

Sea como fuere, no se trata de un análisis exhaustivo de la acción pública, sino más bien de un estudio selectivo de sus principales actuaciones y, como reza el título de esta publicación, de dar a conocer la razón de ser de la Gestión Pública, sus logros y retos, a todo aquel que esté interesado por estas cuestiones.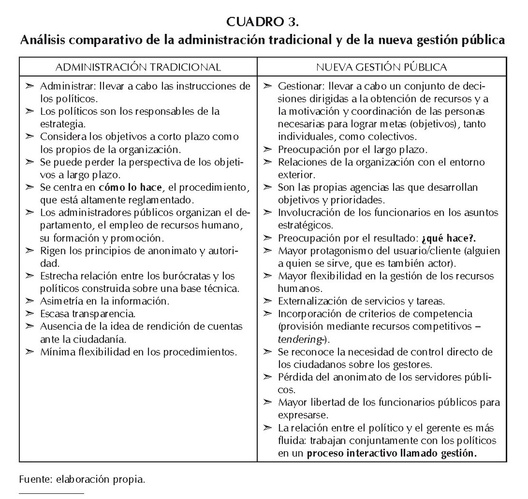 T2_c3_'Concepto y evolución de la gestión pública' (local). Autora: Miryam de la Concepción González
La publicación que se presenta este mes de septiembre 2018 constituye, además, un texto básico para la preparación de la asignatura 'Gestión Pública' que se estudia en el Grado de Ciencias Jurídicas del sector académico (UNED). Por eso, su planteamiento intenta ser didáctico, suscitando interrogantes al inicio de cada tema a los que se tratará de dar respuesta con su desarrollo. El contenido pretende ser de lectura amena con tratamiento riguroso y objetivo de los temas que en él se analizan. Partimos del concepto de que, como apunta la Dra. Miryam C. González Rabanal, Coordinadora del equipo de análisis "todos somos administrados, todos somos ciudadanos e interactuamos con la Administración", por lo que los temas y problemas en él contemplados, sin lugar a dudas, los hemos vivido -o lo haremos en breve- con cierta cercanía. Por ello, se ha pretendido darle un enfoque de proximidad que nos permita tomar conciencia de los dogmatismos que inundan algunos de los análisis excesivamente teóricos e idealizados del quehacer público en la realidad que todos vivimos.

Inteligentemente, la lectura del mismo hace viable transformar el conocimiento en el siglo veintiuno de la Gestión Pública en un canal ágil para arrojar algo de luz en el quehacer público, sus limitaciones y retos y -lo que es más importante- un medio para proporcionar al lector elementos ingeniosos para la reflexión y el debate desde ese mismo conocimiento lúcido.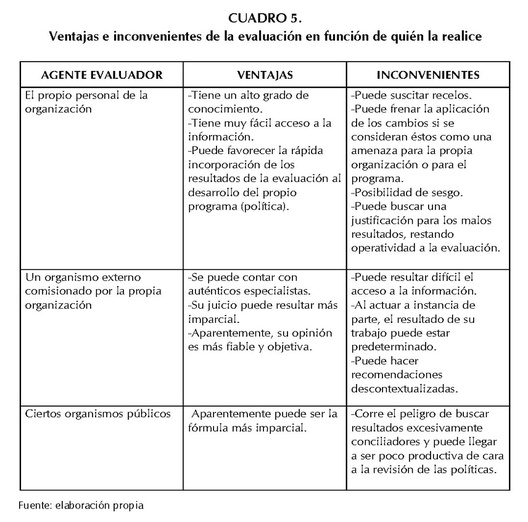 T9_c5: 'Las políticas públicas y la acción de gobierno' (local). Autora: Miryam de la Concepción González
Posted by Christopher Oscar de Andrés, on Tuesday, September 25th 2018 at 08:07
|
Comments (0)
There are five (5) main styles of conflict resolution:

- COMPETING IS ASSERTIVE AND UNCO­OPERATIVE
- ACCOMMODATING IS UNASSERTIVE AND CO­OPERATIVE
- AVOIDING IS UNASSERTIVE AND UNCO­OPERATIVE
- COLLABORATING IS BOTH ASSERTIVE AND CO­OPERATIVE
- COMPROMISING IS MODERATE IN BOTH ASSERTIVENESS AND CO­OPERATION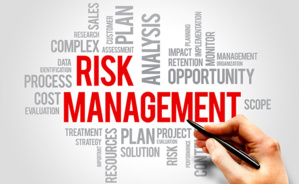 Source: Oxford Brookes University
It is convenient we focus on the most successful approach, which usually happens to be a 'collaborative solution', since it also translates to a win-win action. To arrive to such approach it is vital to get to the facts. We need to allow our team to embrace concrete neutral pieces of information and separate the facts from emotion/s.

Keeping to facts and measurable data: if individuals stay with facts and measurable data, it is rather difficult to dispute an opinion. Guiding the answers to facts and measurable data will allow us to gather information that can aide to move from position to interests.

Below we list the pre-stages that we must go through:

a) We sight for a collaborative solution
b) We work together
c) We listen to everybody's points of interest, moving our focus from position to interest
d) We are now at the end where a decision is being made.

It should be emphasized: separating the emotion out of it and establishing the core issues with respect to the facts that are involved in the resolution process.

Moreover, it is relevant to assess:
-Who are the actors involved and who do they represent?;
-Is there any past history linked to the conflict? If so, we need to identify what the core issues are;
-We must identify if it is negotiable: are these core issues something that can be worked on?;
-Are there any common interests? How our team can work together to get to an achieved goal?;
-What values we have with respect to conflict? There could be certain core values that do not allow them to move forward to transform the situation - i.e. core values individual currently have which are not in line with the institution's mandate and corporate values.
Resolution stages:
a)
Apply active listening skills when dealing with conflict
b)
Recognize conflict and know when to intervene
c)
Review the five approaches to conflict (above) and establish a sustainable channel
d)
Create an
effective action plan
and most importantly, produce an agreed upon solution.
In the context of conflict situations, related to middle size teams, individuals tend to emotionalize a particular position, which generates some obstacles in the process to try to seek a resolution and move through the resolution stages. Once we reach the interest level, which is aligned with what our total objectives are, our team should be able to separate the two -interests and objectives- in order to identify the interest/s in the conflict scenario, we are also on an advanced step of resolution.
Many people want to focus on the reasons why a solution cannot be reached versus to try to explore the reasons why it can be possible. It is a 'comfort zone' people get into. They have their position that they have decided to take. Therefore, they tend to shelter and protect themselves from anything that might suggest a different alternative approach. Before we take a final decision -a final call of action- we are going to be required to provide every member of the team a recap of what was developed across each one of the resolution stages.
Furthermore, we should deal with making an effort to get to every individual to share with us,
n
ot only what the issue is, but how they would resolve it
. Here we find the final resolution step:
design the action plan
.
Posted by Christopher Oscar de Andrés, on Friday, June 15th 2018 at 09:07
|
Comments (0)
---