El 'Hub' de analistas de esta plataforma profesional constituye una referencia global al contar con 630 millones de usuarios a nivel mundial y cerca de 13 millones en España.

Los 'Soft skills', aquello que nos hace singulares como humanos, supone el valor añadido en los perfiles profesionales; retando a las nuevas tecnologías que generarán la obsolescencia de la mayoría de los los puestos profesionales actuales.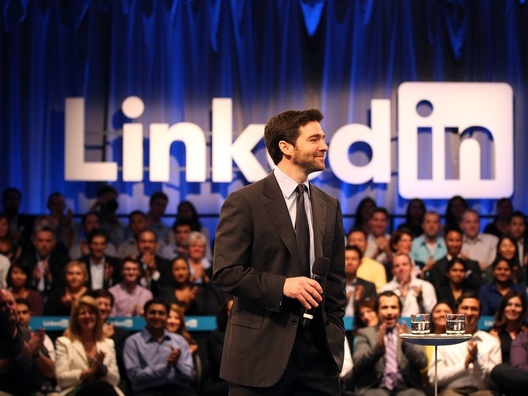 Jeff Weiner, CEP de LinkedIn. Fuente: Stephen Lam/Getty Images
Entre todas las redes sociales, LinkedIn es la única en la que un alto número de usuarios están dispuestos a abonar USD 30/mes por disponer de ciertas funciones relevantes. Esta fue una de las razones por las que en el 2016 Microsoft decidió comprar la plataforma por el importe nada desdeñable de USD 26.200 M, con el objetivo de adquirir una empresa que 12 meses antes había facturado USD 2990 M y poseía 467 millones de usuarios.
En el marco financiero de 2019, LinkedIn ha aportado a su matriz USD 6754 M de ingresos y el número de usuarios ascendía a 630 millones - solo en España la cifra superaba los 12,5 millones. No obstante, Microsoft, una vez implementadas en el nuevo proceso de adquisición las lecciones aprendidas tras la compra de Skype, optó por no integrarla en su estructura corporativa, respetar su organización y mantener a Jeff Weiner como CEO en la nueva etapa. A fecha 05 de febrero de 2020,
Ryan Roslansky
, hasta hace unos días 'Head of Product' en el Grupo, sustituyó a Weiner como CEO.
La cúpula directiva de LinkedIn enfatiza, aclarando al usuari@ que no se posiciona exclusivamente como una plataforma de empleo, aunque es obvio que constituye un vehículo de reclutamiento 'Premium' para l@s headhunters más intuitiv@s: en 2019 se publicaron 20 millones de ofertas de empleo. L@s miembr@s de esta plataforma son profesionales pertenecientes a múltiples sectores a los que LinkedIn proporciona gran visibilidad. No obstante, pese a que hay un porcentaje relevante de usuari@s que busca empleo y/o una oportunidad novedosa de potenciar su carrera, otr@s pretenden obtener mayor notoriedad, compartir información útil para l@s colegas de un sector específico, etc. El objetivo focal es que, por su extensión, muchas empresas y OOII rastrean continuamente la red.
GESTION DE DATOS Y EL 'GLOBAL TALENT REPORT 2019'.
Una de las utilidades no 'contabilizables' de LinkedIn se basamenta en el flujo de datos que generan sus usuari@s. Debidamente analizados, respetando siempre la privacidad de la información, el flujo creciente de datos constituye un barómetro sobre el mercado de empleo en ciertos sectores, particularmente el de las Tecnologías de la Información (TI). A partir de esta premisa, la multinacional con Sede en Sunnyvale, California, produce periódicamente informes transversales de interés público en cooperación con organismos internacionales como el Banco Mundial o entidades locales. En enero de 2020 ha publicado la décima edición de su
'Global Talent Report'
sobre el reclutamiento de profesionales.
Guy Berger, economista clave en LinkedIn, al tratar en una entrevista reciente las tendencias más vanguardistas de 'recruitment' global, ponía el acento en la relevancia de las 'habilidades blandas' (en inglés, 'soft skills'): "Supongo que debería empezar por las competencias digitales de alto nivel". Añadía que tienen demanda asegurada por muchos años, lo cual no quiere decir que sean inmutables, todo lo contrario: dado que un economista no tiene la creencia de que la tecnología fagocitará todos los empleos... aunque resulta evidente que eventualmente, posiblemente con frecuencia, la mayoría de los trabajos serán víctimas de la obsolescencia.

Ahora bien, Berger apostilló que "ninguna tecnología será capaz de automatizar aquello que nos hace singulares como humanos, lo que solemos denominar soft skills" como es la flexibilidad y la capacidad de adaptación; nuestra gestión del tiempo; la motivación efectiva del equipo; la capacidad de hablar en público; etc. Herramientas que pueden ser determinantes.

Berger indica que una estadística es válida siempre que estimule comprender lo inusual, aquello que indica hacia dónde va la evolución del empleo. Su visión, desde la perspectiva del sector economista norteamericano, es enriquecedora ya que nos permite profundizar en un espectro técnico y solvente de tendencias. Coincidimos con él en que resultan infinitamente más destacables las tendencias evolutivas que una 'foto fija'.

En paralelo, según un estudio reciente entre los reclutadores de las plataformas globales más prestigiosas, las cualidades que se potenciarán en el mercado laboral español a lo largo del período 2020, se encuentran en el escenario de un amplio rango de competencias digitales -ej. cyber security-, el dominio de idiomas, la gestión de proyectos -Project Management- y la familiaridad con los medios sociales como canal de comunicación profesional sin límites. ¡Es tiempo de re-inventarse profesionalmente!


Posted by Ch. Óscar de Andrés, on Tuesday, February 11th 2020 at 07:20
|
Comments (0)
Happy New Year 2017 - the year of the Red Fire Chicken.
Feliz Año Nuevo chino 2017 - el año del Gallo Rojo de Fuego.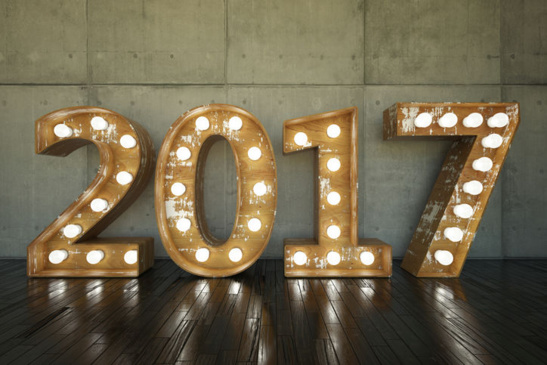 source: heraldextra
The
New Year of the fire rooster
has been marked across the world on
Saturday January 28th
. Festive trappings are ubiquitous in China in the build-up to the lunar new year. Several countries in Asia celebrate the lunar new year in their own way. Dragon and lion dances in Chinatowns over the world have supported to make China's the most famous. These days growing numbers of people who are not of Chinese descent are joining in.
Nevertheless, Chinese New Year is becoming a global holiday. The international festivity has been recently celebrated in cities such as
Hanoi; Hong Kong; London, Madrid; Manila; Melbourne; New York; Taipei; etc.
In Tokyo, window cleaners dressed up as the animals of the Chinese zodiac.
North America, Canada and New Zealand have issued commemorative stamps for the
year of the chicken
(or cock or rooster, as the animal of 2017 is sometimes called, inaccurately: the Chinese word is gender neutral). Last year New York city made the lunar new year a school holiday for the first time in new yorkers' cultural agenda.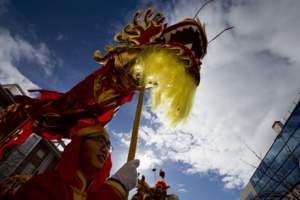 source: AP Photo/Paul White | People from the Chinese community celebrate the Lunar New Year, the year of the Rooster, in Madrid, Spain on 28.01.2017.
Celebrations vary depending on where they are held, but this year the lucky colors are gold, brown and yellow which are associated with the New Year's animal – the rooster. The
spread of the spring festival
, as China calls it, is partly due to recent emigration from China: 9.5m Chinese people have moved abroad since the end of the 70s, many of them far richer than previous waves of migrants. It also reflects the wealth and globe-trotting ambitions of China's current middle class: festivities in other countries are partly targeting the 6m Chinese who are expected to spend their week-long holiday abroad this year. International brands are trying to lure these big spenders with chicken-themed items.
Conscious of China's growing economic and political clout, foreign leaders have taken to noting the occasion. It is rumored that this year's
World Economic Forum
in Davos was held a week earlier than usual to avoid clashing with Chinese New Year. China hopes the festival will boost its cultural "soft power" abroad. Some Chinese Government's Representatives share their discouragement as they experience the growing enthusiasm among Chinese for 'Western celebrations' such as Christmas—in December cities across China are bedecked with
Santas
and snowflake decorations. Chinese New Year is a welcome chance to 'reverse' the cultural flow. This New Year of the Rooster
lasts until February 15th, 2018
.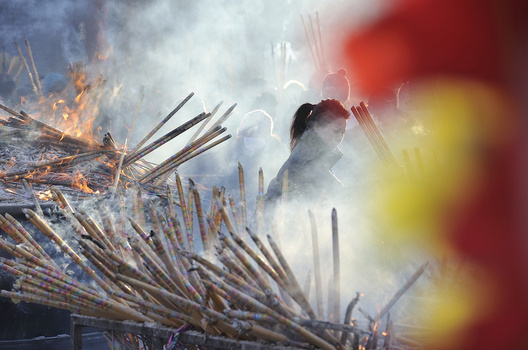 source: Tao Zhang/NurPhoto via Getty Images | Chinese worshippers light incense as they pray at the Dacheng Temple on Jan 28, 2017 in Qiqihar, China.
Posted by Christopher O. DE ANDRES, on Saturday, January 28th 2017 at 19:25
|
Comments (0)
---