'When written in Chinese, the word crisis is composed of two characters: one represents danger and the other represents opportunity.' –John F. Kennedy.

CCS Tips.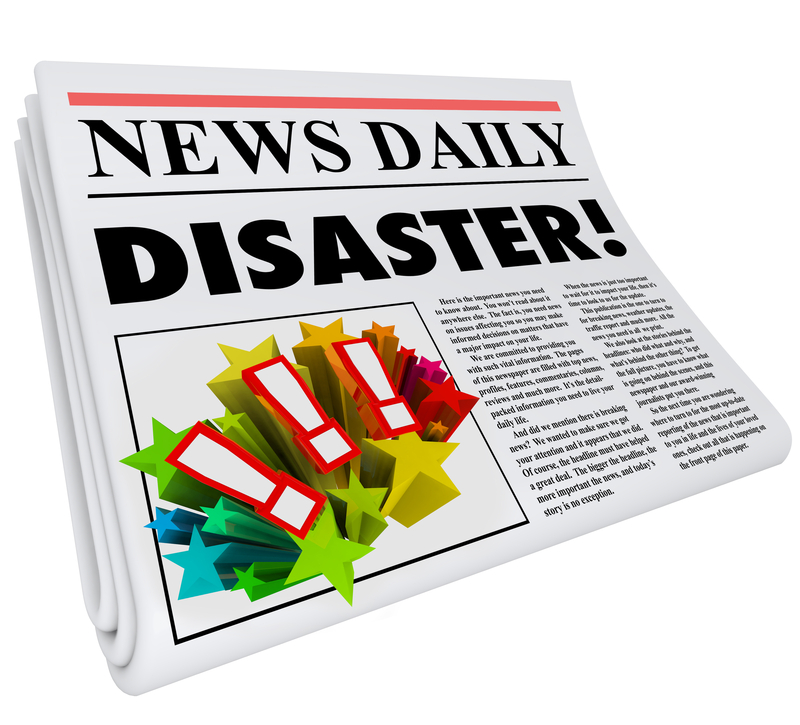 ECS image database (2014)
Draft the strategy on the worst-case scenario.

If our group / company / international organization / foundation is confronted with a serious crisis, we need to base our approach on the worst-case scenario, a scenario in which everything that could go wrong, does indeed go wrong. Do not ever assume that nothing will happen in the middle to long run. Much on the opposite, act on the basis of the 'disaster scenario.'

What advantages does the development of the worst-case scenario offer? If our team launches the crisis communications strategy (CCS) acting on this new context, we will take all potential risks into account. The public will be unable to blame our Crisis Communications (CC) Team, if panic arises, because the company is faced with unforeseen surprises. At most, they could say that we were too cautious or overstated the relevance of the issue. Furthermore, our chances to generate respect and sympathy among the public –and mass media– by taking extensive measures are reasonably greater. Simultaneously, a company that lacks proactive measures to deal with the crisis will be branded as insensitive, apathetic, only focused on its own business interests or cash flow. And this situation will cause irreparable damage to the group image and reputation and which should, therefore, be avoided at all possible costs.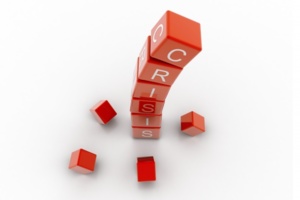 ECS image database (2014)
Ensure that we have designed a well-structured plan beforehand.

The crisis communication plan is an essential tool when dealing with a crisis, disaster or mishap. Every group, regardless of the sector that it operates –i.e. advocacy; FMCG, public health; leisure; innovative sustainable technologies; etc.–, the type of activity or size of the international organization –i.e. United Nations agencies; OSCE; Council of Europe; and/or Bill & Melinda Gates Foundation within the public sector or Unilever; Nestlé; and Santander Banking Group within the private sector – should have an up-to-date Crisis Communications Plan. Back in September 1982 a crisis broke in the United States within the health care sector, the Johnson & Johnson Group already had a fully elaborated plan and crisis was contained in a very professional way. Drawing up a crisis communications plan required the company leadership executive members / senior management team to evaluate potential disaster scenarios, regardless of how painful they could be. It is a positive intellectual exercise. At every phase of a risk event –from the moment that is breaks, during the rescue and communication responses, up to the evaluation– the company image, reputation and its good brand and renown are at high risk!

The adage applies that it takes years of very hard work to build up a good brand, and a great deal of energy devoted to keeping it. Yet it could be destroyed in a set of few minutes. If your CC Team responds too late or poorly to a crisis, it will cost us blood, sweat and tears to rebuild our impeccable reputation.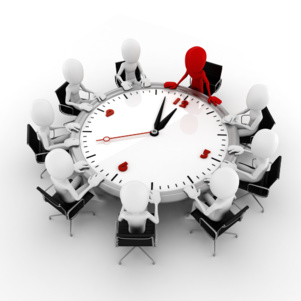 ECS image database (2014)
Do not lose any time. We should execute our plan with speedy bias for action!
Johnson & Johnson's Tylenol crisis
is a meaningful example of a proper response and successful resolution to a crisis situation. There are several other graphical case studies we should be dealing with in our upcoming CCS tips / story pitches –i.e. Union Carbide.
Speed is one of the key tools to deal with a crisis. Groups should take control of the situation with a bias for action and nimbly. The group that has been hit by a disaster is seen as the only authoritative source of information. Only it can credibly inform public opinion –through media– about the origin of the disaster and the steps that will be taken to manage comprehensively with the crisis. You may do implement speed by immediately organizing a press conference and announcing a string of measures that will be taken (reasonably and step by step). This cannot be emphasized enough: in times of crisis it is essential to communicate with transparency, effectiveness and efficiency. Public opinion, after all, will pass judgment on the brand and reputation of the group. In short, international organizations and groups are assessed as harshly on the communications to be disseminated across the crisis as they will be about the crisis per se. Therefore, it is of the utmost importance to appreciate the vital role that the cascade of 'crisis communications' actions plays in managing the crisis.
People = human beings always come first.

That brings us to the following overarching principle in dealing with a crisis. It is essential that groups clearly show their concern about the incident and the consequences for all the people involved. Johnson & Johnson did that by removing Tylenol immediately from all sales points across the United States. Union Carbide (1) did that explicitly by sending the company's Senior Executive to the site of the disaster to gain first-hand information about the situation and to show his sympathy for the victims. By doing so, Union Carbide demonstrated what many other companies in crisis contexts sometimes allow themselves to forget: human beings and people interests should always been prioritized. In crisis contexts, we need to work with a Senior Executive to be available, well-informed and prepared to show the group's concern and to explain what the group plans are precisely to deal effectively with the crisis.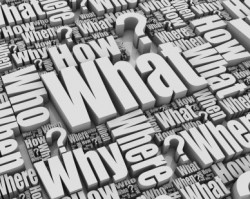 ECS image database (2014)
Lessons learned from what has occurred.

Once the crisis has passed, the group will be able to breathe easier once again. However, this does not mean that it should consider the crisis to be fully over and filed away as a black page in the group's history. On the contrary, valuable lessons should be learned from any crisis: lessons which should be shared internally and externally with the company's own employees; colleagues in the sector; and key stakeholders in order to prevent similar crisis in the future. Every corporate leader with high vision and leadership competency skills proactively should: 1) Identify, anticipate and quickly address conflicts within the pertinent department / division, and 2) Monitor risks in his / her sector closely while working with those involved –using lessons learned– to find agreeable solutions and prevent further conflicts / crisis. This should be the inner reflection: 'If this crisis also strikes MY GROUP, how would we respond to it?'

The actions that teams must take in the event of crisis should, ideally, be looked at interactively in advance: role-playing and simulations to mirror reality sufficiently to identify potential risks in dealing with a crisis. Such activities show, simultaneously, the internal community and the outside stakeholders, media, and audience that the organization is aware of the possibility of a crisis. It is a misconception to think that this type of actions will create suspicion among staff and other stakeholders. On the contrary, crisis awareness galvanizes trust.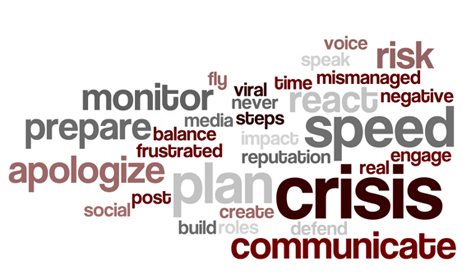 ECS image database (2014)
(1) University of Oklahoma, Department of Communication (2013): Crisis Communication Strategies, Analysis. Case Study: Union Carbide/Bhopal.
Online
.
Posted by Christopher Oscar de Andrés, on Monday, August 18th 2014 at 08:07
|
Comments (0)
---