The reputable Central American brand, CEMEX, as per being a global leader in building solutions, is uniquely positioned to help address the compromises / challenges of the cities of the future. CEMEX is constantly searching for innovations allowing the development of new products with the best competitive attributes that contribute to the most efficient and cost-effective construction of structures, from small self-construction projects to high-scale infrastructure.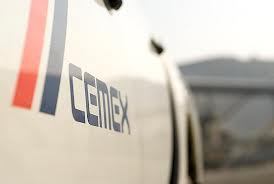 File source: CEMEX corporate website
CEMEX Mexico has introduced a unique new product to the market, EXTRA cement, the result of almost three years of research and development. This new product becomes part of the extensive portfolio of building solutions that the company offers to its customers around the world.

EXTRA cement is especially designed at the molecular level to reduce cracking due to plastic contraction by up to 80% during the curing periods for concrete and mortars. It also creates a more manageable mix with better integration and cohesion. The curing process begins during the first few hours after application, when the material begins to harden and become more resistant.

In structures built with conventional cement, cracks due to plastic contraction of the components in the mix begin to appear during this stage. EXTRA cement reduces this occurrence by up to 80%, allowing the contractor to give his clients better quality results and to generate savings by avoiding the need to repair and seal cracks.


File source: CEMEX corporate website
"The development of this new product presented an interesting strategic challenge; CEMEX could launch it as a new Premium product or substitute the product entirely, thereby achieving a product that is much better than what other companies can offer. We decided to pursue the latter and came up with the concept of EXTRA, which has now been incorporated into all our cement brands throughout Mexico," says
Ricardo Naya, Commercial and Marketing Vice-President for CEMEX Mexico
.
CEMEX
is a global building materials company that provides high-quality products and reliable services to customers and communities in more than 50 countries. CEMEX has a rich history of improving the well-being of those it serves through innovative building solutions, efficiency advancements, and efforts to promote a sustainable future.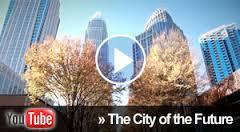 Caption from the video on 'The city of future' | CEMEX corporate website
Posted by Christopher Oscar de Andrés, on Tuesday, August 13th 2013 at 17:17
|
Comments (0)
---