El Equipo de ECS les desea unas muy felices fiestas 2019 y un Año 2020 con nuevos retos estimulantes.

ECS Team wishes you Happy Christmas 2019 holidays and a fresh Year 2020 with new inspiring challenges.
We usually spend January 1st walking through our lives, room by room, drawing up a list of tasks to be achieved, cracks to be patched, lessons learned to be implemented... Maybe this new year 2020, to balance the list in the most intuitive way, we ought to walk through each step of the stairs of our lives with a fresh desire not looking for flaws but for our own potential to be shared with the people around us and the entire world.


"It's a new dawn
It's a new day
It's a new life,
for me,
And I'm feeling good."

- Nina Simone.


***Videos' source: Gentri, "Little Drummer Boy" (Official Music Video).
Posted by Christopher Oscar de Andrés, on Monday, December 23rd 2019 at 07:33
|
Comments (0)
Conceptualizo la actual Cumbre del Clima de Madrid (COP25) como un escenario magnífico que contribuya a la toma de conciencia necesaria para la lucha efectiva contra el calentamiento global. De acuerdo con mis colegas activistas y medios, trata de una causa transversal que nos interpela a todos, ciudadanos y gobiernos.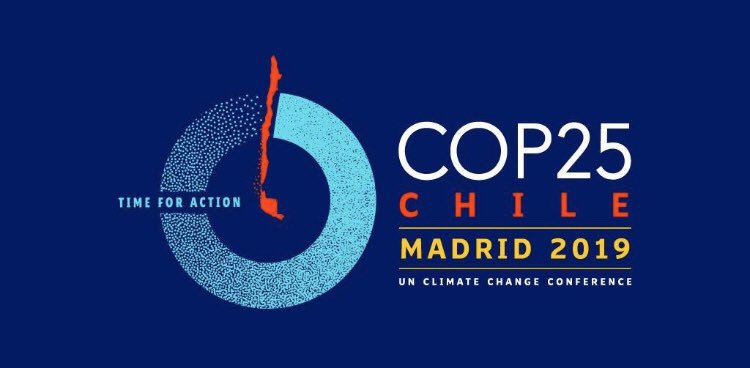 COP25_Conferencia de las Naciones Unidas sobre el Cambio Climático, IFEMA - Feria de Madrid. Fuente: Turismo de Madrid
Ahora bien, existen prioridades de vital importancia como una gestión fresca y efectiva de la migración forzosa, la integración de refugiados dentro de las fronteras de España y la lucha contra la trata y tráfico de seres humanos; que exige vertebrar una nueva agenda con tapa roja.
Hace unas semanas compartí con unos colegas de una reputada universidad de Cataluña la posibilidad de desarrollar un evento sobre estas prioridades para estudiantes con perfil de voluntariado y cual fue mi sorpresa cuando la persona a cargo del Vicerrectorado me adelantaba: "... eso ya no implica actualidad. Nuestra agenda 2020 se focalizará en otros asuntos como el Cambio Climático."
En aras de esa misma tarea de concienciación, me permito aparcar el dudoso proselitismo de
Greta Thunberg
mientras parafraseo la extraordinaria figura de Ortega y Gasset: "Toda realidad ignorada prepara su venganza". ¡Prioricemos con amplitud de miras y visión de futuro!
Feliz día del voluntariado :)
Posted by Christopher Oscar de Andrés, on Thursday, December 5th 2019 at 17:20
|
Comments (0)
---