En total se recaudaron 713.000 EUR para una fundación que lucha contra la epidemia.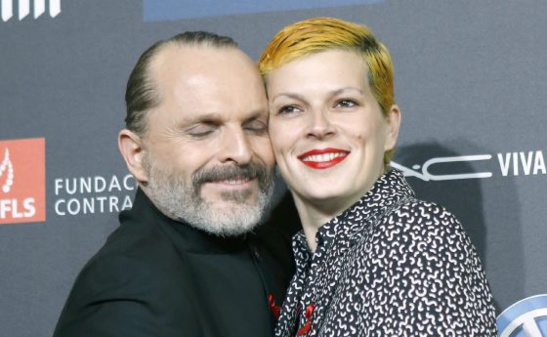 fuente: EL PAIS
La Fundación
Lucha contra el Sida
celebró en la noche del lunes 24 diciembre 2014 en Barcelona la quinta edición de la Gala Sida. Un evento que ha reunido a más de 40 celebridades españolas en una ceremonia benéfica para recaudar fondos para la lucha contra el VIH. En total se lograron 713.000 EUR para la fundación española que lucha contra esta enfermedad, reuniendo 750 invitados para cenar bajo la gran cúpula del Palacio de Montjuic a 600 EUR el cubierto.
Mi buen amigo,
el cantante Miguel Bosé
, como anfitrión carismático de la cita, ha conducido, un año más, junto con Martina Klein, esta ceremonia solidaria. La bailarina Sara Baras ofreció a los invitados un espectáculo inédito diseñado especialmente para la ocasión.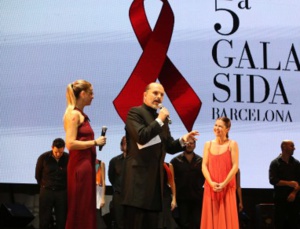 fuente: Fundación Lucha contra el Sida
El Museo Nacional del Arte de Cataluña (MNAC) ha sido el lugar escogido por la asociación para celebrar esta velada a la que asistieron más de 700 invitados, entre los que se dieron cita muchas caras populares del mundo de la moda, el cine y el deporte, como Carolina Herrera, Gemma Mengual, Alex Corretja, Carles Puyol, Enrique Ponce y Helen Lindes. También estuvo presente el Alcalde de Barcelona, Xavier Trias.

Grandes empresas, con perfil filantrópico, colaboradoras con la entidad como Iberia, Renfe, MediaPro y Gas Natural Fenosa, entre otras, han participado también en este evento social y benéfico de recaudación de fondos para la investigación sobre esta epidemia.

Después de la cena, el público pudo disfrutar de una sesión en directo de Bimba & Charlie Sinchronic Sessions DJ Set, dirigido por la sobrina del conductor del evento, Bimba Bosé.

Gracias Miguel
por tu extraordinario compromiso en la respuesta contra el VIH.
Para más información sobre
la respuesta a la epidemia del VIH/sida en Latino América
:
UNAIDS Latin America
.
Posted by Christopher Oscar de Andrés, on Friday, November 28th 2014 at 07:12
|
Comments (0)
'Change is the law of life. And those who look only to the past or present are certain to miss the future.'
- John F. Kennedy.
'If what you are about to say is not better than silence, don't say it.'
- Egyptian proverb.
Posted by Christopher Oscar de Andrés, on Sunday, November 16th 2014 at 07:00
|
Comments (0)
---